Foam-in-place packaging provides unique customized cushioning properties. It is very versatile because it "molds" around the product being packaged. The insert is actually made from chemicals injected into a high density polyethylene bag. Once mixed together, they begin to foam up, expanding to surround the item and fill the outer container.
Foam in place is an ideal material for companies shipping many different configurations of fragile products . It fills the space fully with a customized cushion that molds itself around the product it is protecting – sharp edges, corners, odd shapes, and all. The product is securely seated in a pocket of protection.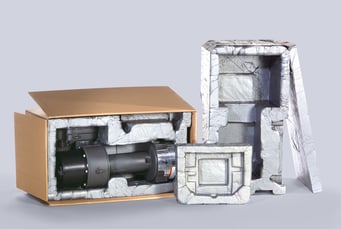 Foam-in-place packaging technology offers the highest degree of product protection available. It allows operators to work smarter and more simply for maximum productivity while reducing or eliminating damage expenses. And its small footprint maximizes space and cost efficiency, as well as increases consumer confidence.
If you're constantly trying to manage consumable usage, frustrated by unexpected equipment downtime, or annoyed about having to wait days for a technician, you're not alone. The fact is that equipment is supposed to help make packaging easier, safer, more efficient, and keep your facility more productive.
Today, the most cost-effective and time-efficient foam in place technologies are designed with the operator in mind, by simplifying the packaging process, reduce costs, and increasing productivity.
These technologies include ways to: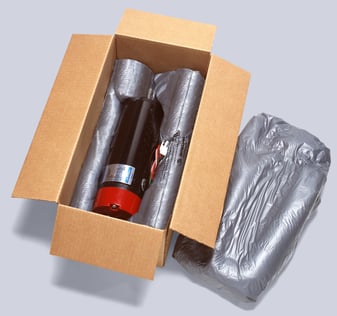 Better manage costs associated with consumables

Avoid downtime due to equipment malfunctions

Operate the unit quickly, easily, and by any employee, not just highly trained ones

Know that every package going out the door has the right level of protection

Use new, state-of-the-art equipment without a huge capital expenditure
As basic as it might sound, these weren't really a possibility until recently. Many facilities were using 20th century technology to package 21st century products because they were trying to avoid spending extra capital on upgrading their packaging.
But sometimes it takes moving your packaging into the 21st century to ensure that your products arrive to your customers undamaged and that your brand and reputation are not tarnished.